Snacking
The break we all deserve
Let yourself be surprised by more than 400 snacking references. Dried fruit, cereals, home-made biscuits, healthy individual snacks, compotes … There's something for everyone, and we always try to find the best for you!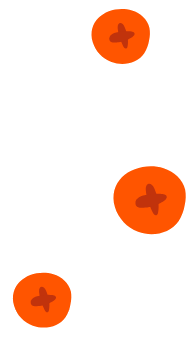 Discover Sophie's bakery, our pastry chef
Discover our range :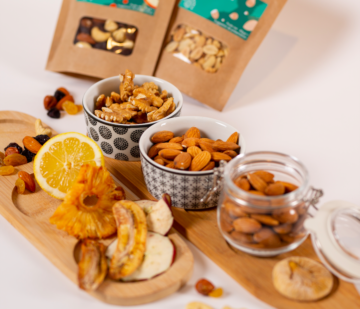 Dried fruits
Discover more than 25 references of delicious dried fruits in bulk or in individual bags: nuts, dehydrated fruits and mixtures ...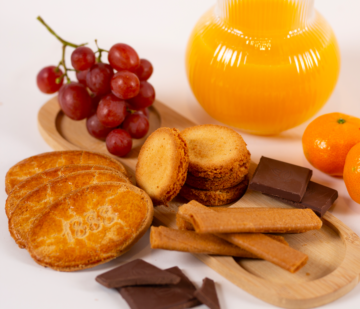 Handmade biscuits
You are sure to find something to your taste in our range of 30 homemade "bulk" biscuits, sweet and savoury.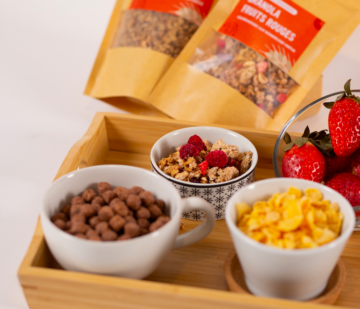 Cereals
Find 18 tasty references of mueslis, granolas and great classics revisited in organic and bulk versions.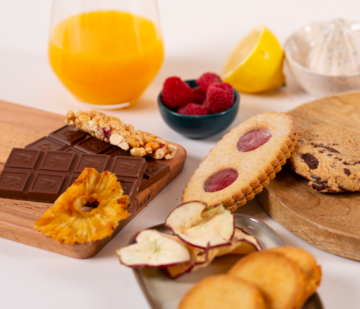 Snacks
Healthy or gourmet, we offer you your favourite snacks in individual format to accompany you all day long !
Welcome to our clients' offices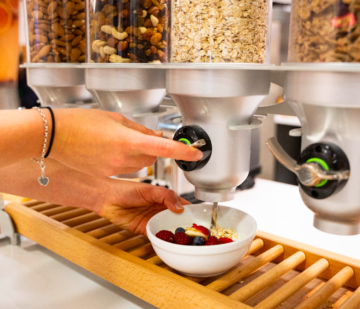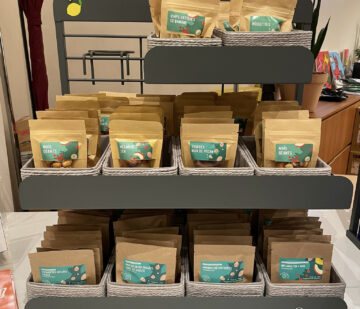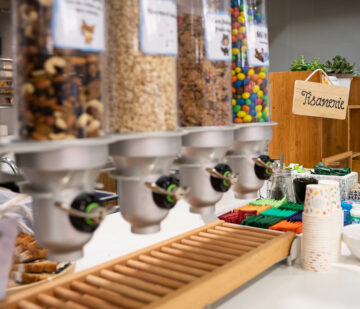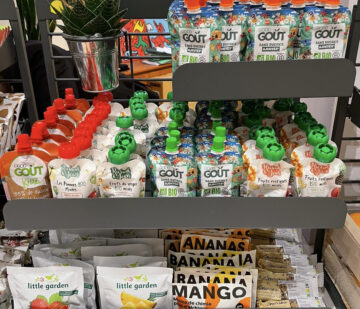 To start the experience,
It's a doddle !
Choose your frequency and quantities
Get your snacks and enjoy
The green gesture: consume our bulk offers for a zero waste future!
Leave us your contact!
We work for a better world !
sustainable products
local, artisanal
+ social impact
eco-delivery